Diamond Business Products
"Quality Products at a fair price"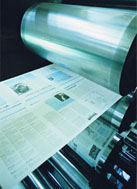 Diamond Business Products help you succeed in any economical environment.
We assure our customers that they are getting a superior product at affordable price.

What We Do
We create and maintain Websites and Critical Software for many companies in a quick and timely manner.
We wrote some of the first websites to exist on the internet since 1992. We have built and set up internet servers and websites all over the World.

We still enjoy doing this today. We can add zing to your site with videos, Flashing banners and nice custom photographs. We have done custom photography since 1980 and computerized Video production, shooting and editing for televised commercials in Hollywood, CA. since 1995.

We can take over the maintenance of any Website or Computer Package for you. If you like your website and want to keep how it looks and works and just add some items or change them, We are the people that can do it.
We have over 30 years experience in writing Custom Software Solutions in many languages for Happy clients including Fortune 100 Companies such as Bank of America, Farmers Insurance, Prudential, El Paso Natural Gas, Lousiana Downs Horse Racetracks and The United States Navy. Many of our programs are so good they are still in use today 30 years later with no errors. Ask about our canned integrated CRM, Inventory, Sales order, Service order Web Based system.

Click on Rates below for some of our prices.
We also Sell Offfice Supplies, Ink, and toner and Custom configured Hardware and File Servers.
Our Cartridges are brand new and we have the best prices on the web.
Our Wholesaler has its office next to the primary shipping point for FED-EX
This makes for quick delivery of your lifeblood products.